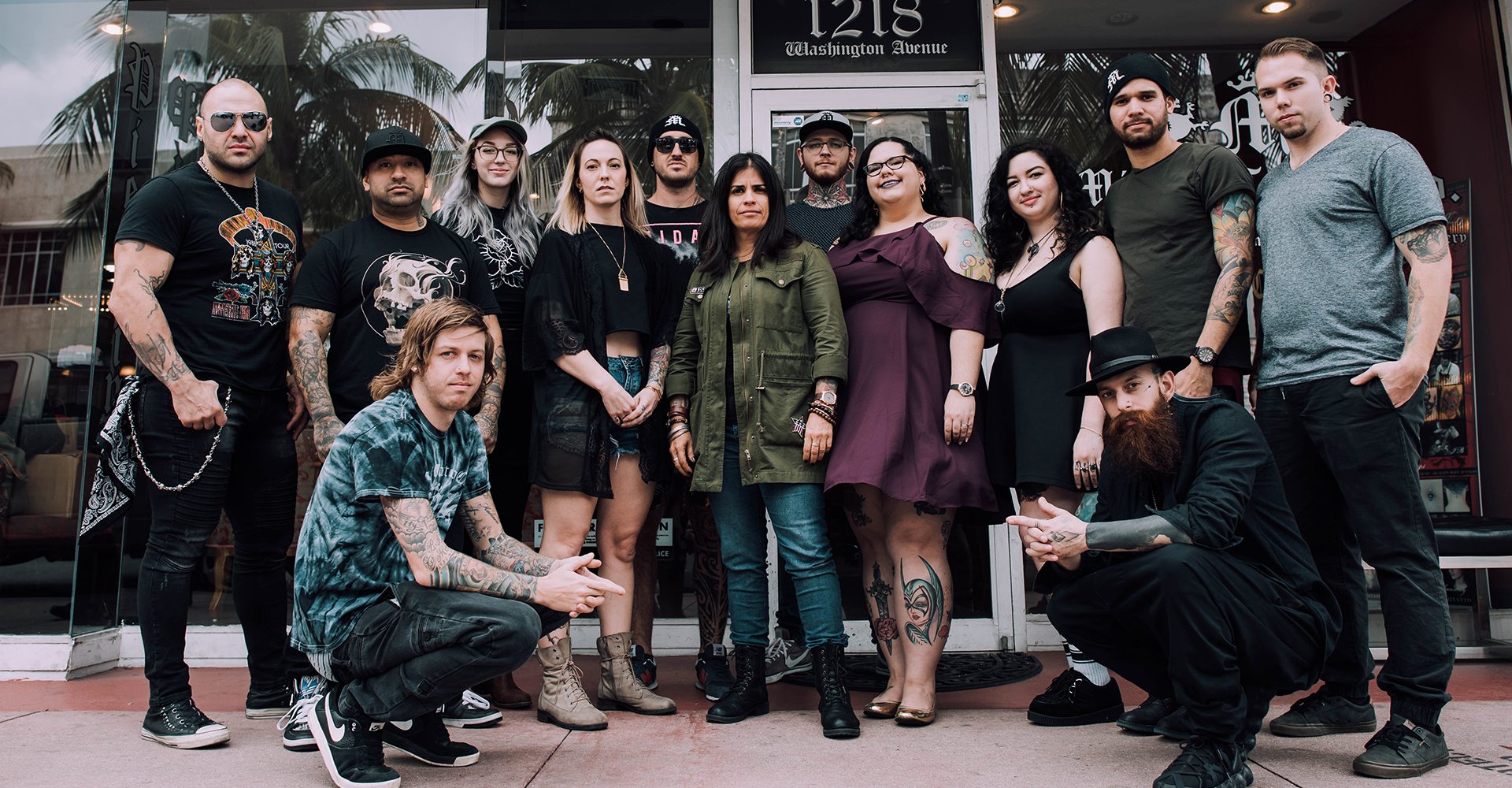 With one location in the heart of South Beach, Miami Tattoo Co. © ™ offers custom tattooing from the finest local artists and brilliant artists worldwide…an experience to last a lifetime. 
This studio gives enthusiasts the opportunity to have a custom tattoo designed by the most accomplished and brilliant tattoo artists.
The focus of our studio is to offer a unique experience to each client that will be memorable for everyone.  Skilled artists are eager to create spectacular art that defines each individual client, our ambition is to exceed all expectations. Since Our team is always staying innovated bringing you the latest in artistry technology. We feature various high-end services using exceptional artists in which their talent will meet all your needs. Our overall goal is to make your experience easy and unforgettable. Call today and speak to one of them. Miami Tattoo Co. © ™ has it all covered.
Our services include custom tattoos from world-renowned artists in a clean environment. Our artists are also skilled in tattoo cover-ups and tattoo enhancement. Although it is difficult to give an accurate price for a tattoo over the Internet you can book an appointment online for your convenience, as our artists are usually booked in advance. Our goal is to make everyone comfortable whether you are a tattoo collector or a first-timer. The knowledgeable staff provides everyone with the same great service.
At Miami Tattoo Company we offer safe and professional body piercing as well as all the quality body jewelry that goes with it.  We are the only studio in Miami that pierces exclusively with Implant Grade jewelry including Steel, Titanium, and Gold.  Our studio also provides Anodizing services which allows us to change the color of Titanium and Niobium jewelry safely with just a zap. We carry ANATOMETAL, NeoMetal, Industrial Strength, LeRoi, Intrinsic Precision, Sleeping Goddess, Tawapa and many more high end brands. Our skilled and passionate piercers are the only members of the Association of Professional Piercers in Miami and will make your experience comfortable whether it's as simple as your ears or something more intimate.
Verify APP Membership at Safe Piercing